SERVING MERRIMACK VALLEY AND SOUTHERN NEW HAMPSHIRE
GET YOUR SMALL ENGINES REPAIRED WITH US!
OUR COMPANY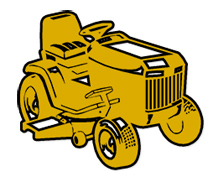 ---
ASAP Small Engine Repair is a family owned and operated business in Dunstable, MA. With more than 10 years of experience, we service and repair all makes and models of your outdoor power equipment. We are happy to service commercial, residential, and municipal clients.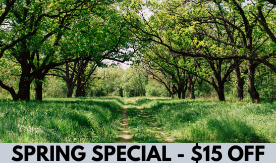 ---
Spring is upon us, don't delay in getting your equipment ready for all that Mother Nature has in store for us!
For a limited time, ASAP Small Engine Repair will tune up your lawn mower or other yard equipment for $15 off the current rate.
Just mention you saw this special on our website!
---
I sent my snowblower in to ASAP for repair. A month after I got it back, I was using it during a snowstorm when one of the belts they replaced broke and fell off. I called ASAP, they came out and replaced the belt at no charge. They stand by their work and their warranty, and thanks to them, I was able to continue clearing my driveway! I highly recommend them to my family and friends.

ASAP small engine repair offers senior and veterans discounts. I'm on a fixed income, and their discount helped me get my tractor tuned up so that I can continue to keep my yard looking great! Working in my yard is one of my favorite past times, and because of ASAP I will be able to do that again this year - thanks!

I called ASAP when I was having trouble figuring out what was going on with my lawn mower. The staff are wonderful! They were very friendly, patient and listened carefully as I explained my problem. They were able to help me troubleshoot the issue. I felt confident in their ability to fix my equipment.

I was looking to get both my tractor and snowblower tuned up, I saw on the ASAP website that they offered pick up and delivery. I was able to get it scheduled for a pick up the next day. Their work was excellent, they even took time to clean my equipment before delivery! Both came back looking brand-new!